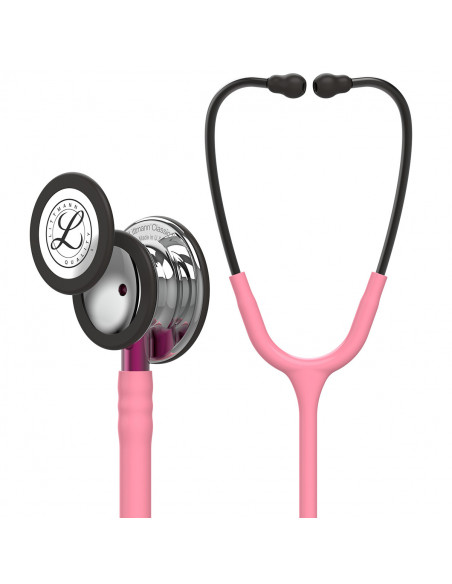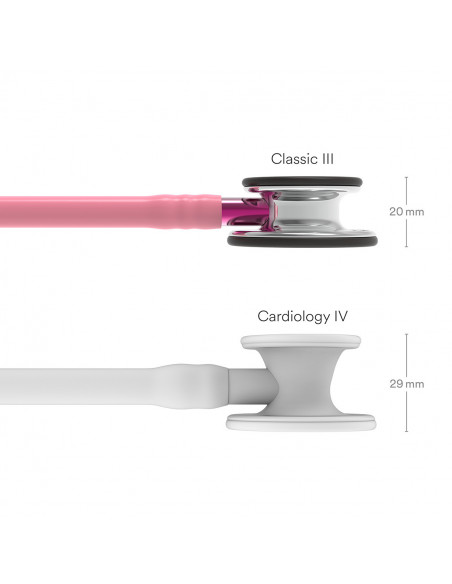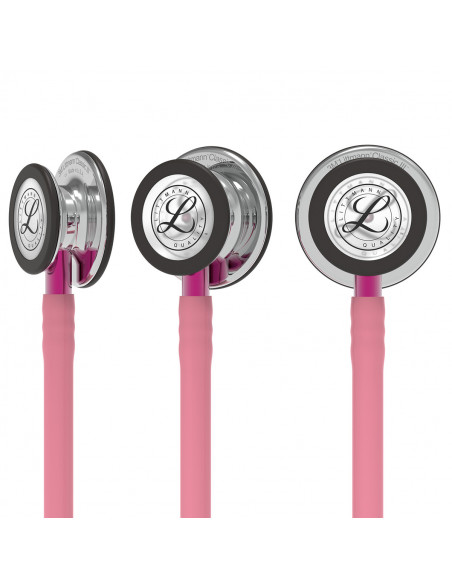 Littmann Classic III Stethoscoop 5962 Mirror Chestpiece, Perl Pink Tube, Pink Stem and Smoke Headset, 27 inch, 5962
Ordered before 16:30, shipped today!
Customize
arrow_drop_downOverview :
prices are expressed excluding taxes
Total :

Share your customization with your firends
Love your stethoscope The compact and sensitive Littmann Classic III stethoscope is the perfect instrument for clinicians who monitor and assess children or adults in non-critical environments. Manufactured with strong yet lightweight materials for hours of comfortable use.
Monitor and assess a wide range of patients
Detect normal and abnormal sounds and rhythms
Useful in non-critical care environments such as a medical office, general ward, OB/GYN, ambulatory clinic or urgent care
5-year warranty
Fun and vibrant; match color and finish to your personality
Designed for use with adult and pediatric patients
Tunable, dual-sided stainless steel chestpiece with open or closed bell
Non-chill bell sleeve for greater patient comfort